Innov+ builds Facial Recognition and Artificial Intelligence technologies on NIR optical sensor and Big DATA services.
TOUCANGO Facetracker / Eyetracker facial recognition software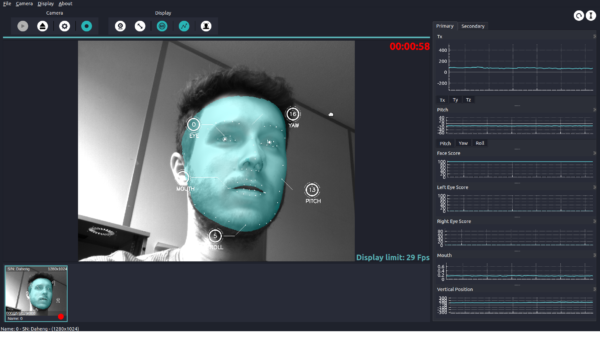 The TOUCANGO Facetracker /Eyetracker software brick
After 6 years of research and development, the TOUCANGO FaceTracker /Eyetracker software is currently in its version 4. Its a flexible and universal software allowing to detect and track a face from a near infrared NIR optical sensor, and to track at high speed 60 times per second a face by day or by night, at a varied distance for the location of the optical sensor on the vehicle and without any parameter setting by the driver. The purpose of this software brick is crucial because it ensures the proper tracking in real time of 68 points of the face in order to detect driving behavior anomalies.
Drowsiness & Distracted Driving Alert Application Software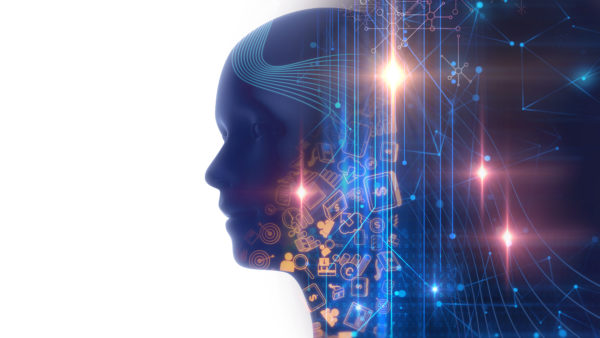 The DMS Application brick allows to Alert the driver
The DMS software brick, known as the application brick, enables the detection and alerting of the first signs of Drowsiness and Distraction at the wheel. It uses image processing and data fusion technologies from the various sensors integrated in a DMS Driver Monitoring system. The application brick is also built with neural networks in order to predict the phases of drowsiness and to be able to secure the driver upstream of a potential sleepiness. The DMS function is an ADAS that will be deployed on all new vehicles from 2025.
The MiniTOUCANGO product, the driver's companion
The MiniTOUCANGO, the driver's guardian angel at the wheel, IOT or connected accessory
Innov Plus demonstrates the value of its DMS technology through the MiniTOUCANGO. The system is already a real success, it embeds Innov+'s software bricks and also proposes driving environment signals (speed, place, type of road, duration of the journey, time of day…), and assists the driver by progressive sound and visual alerts emitted by the box.
The DATA at the service of road safety
A digital dashboard to improve driving behavior
For the past 6 years, Innov+ has been building its technology from Face Library VIDEO DATA, then from data extracted from customer experiments on different uses such as coach and bus fleets, off or on road trucks, or light and commercial vehicles.
Innov+ has designed a digital dashboard, Toucango Data Report, which helps QSE and HR managers to estimate and manage the risk of accidents in their driver fleet. Innov+ has developed a mobile application, a real driver coach for vigilant driving. Innov+ aims to create a community of vigilant drivers.
Innov+ treats the DATA / Data in the strict rules of the RGPD in perfect cohesion with its customers.