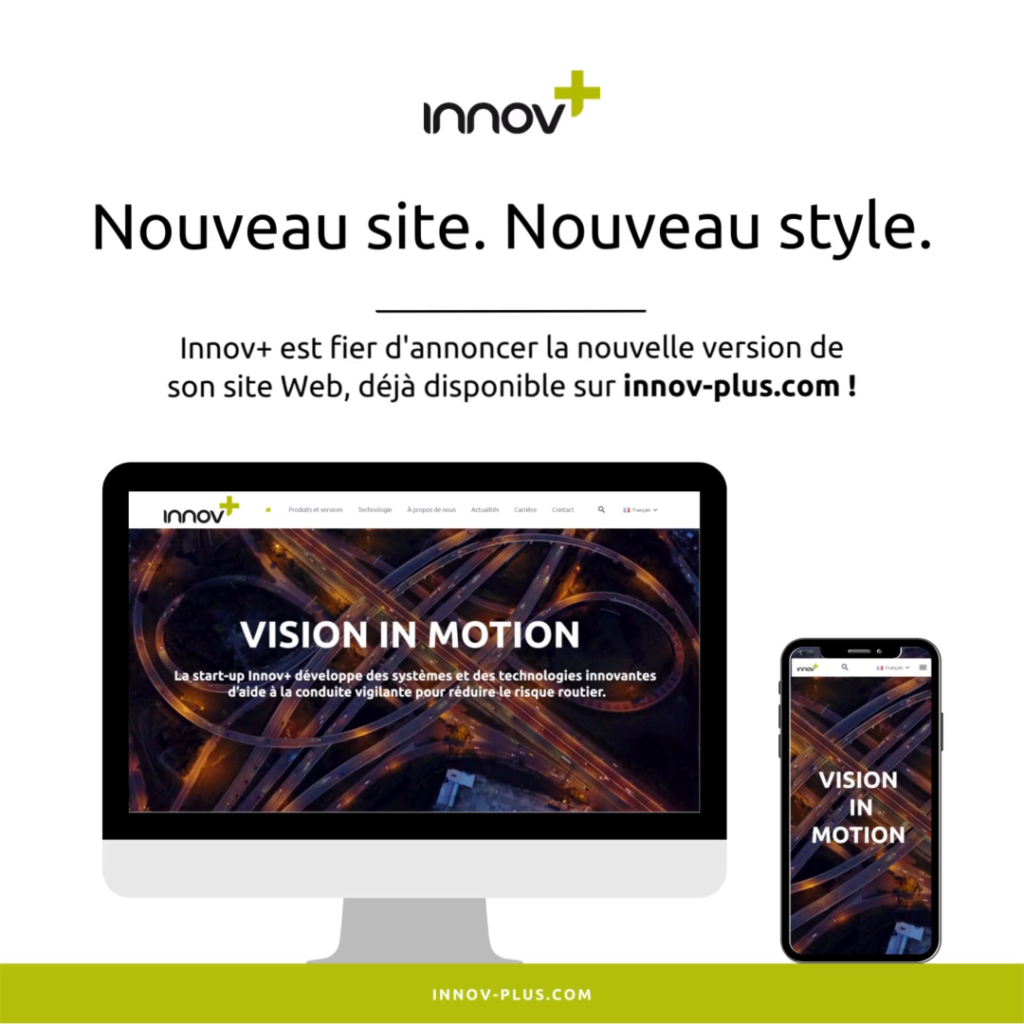 New version of the Innov+ website!
Innov+ is proud to announce the new version of its responsive website, already available on http://www.innov-plus.com !
The new site has a new look and was designed taking into account the latest trends in UI design, while remaining faithful to our editorial charter.
With its clean design, it provides a clear message about who we are, what we stand for and the solutions we offer. Our primary mission is to bring our technological expertise and resources to reduce road risk and make mobility + smart, + enjoyable for everyone.
We are thrilled with the result and hope you will be too. Looking forward to sharing your feedback 😊